My New Website
withernmilltroutfarm.co.uk

WITHERN MILL TROUT FARM
CHURCH LANE
WITHERN
Nr ALFORD
LINCOLNSHIRE
LN13 0NG
TEL:01507 450356
MOB:07760625557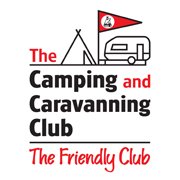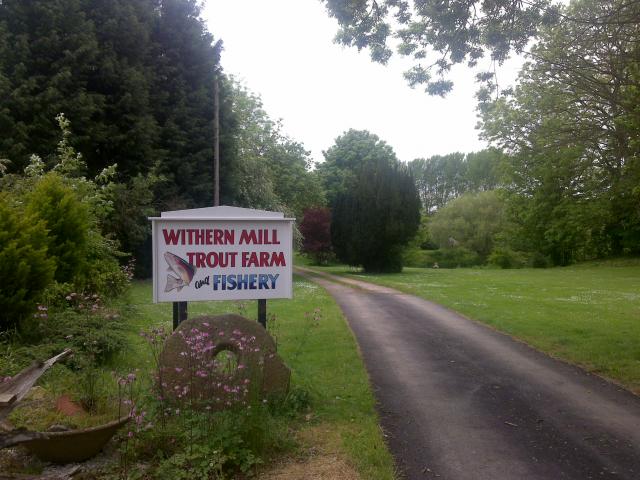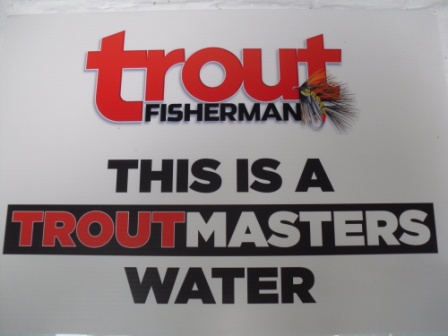 14Lbs 8oz
Geordie Paul Reay sets a new record for Withern Mill:
Our five lakes are stocked regularly with Rainbows raised from egg on site.
We keep our minimum weight to a Pound and a half but also stock fish from Five to Ten pounds on a monthly basis.
Brown Trout can also be caught in all lakes.
A Half a mile of the Great River Eau is available to fish at no extra cost which has wild Brownies and Grayling living in its depths.
ON ARRIVAL
Sara or Fred Will ensure every Angler receives a warm welcome, and will be happy to spend a few minutes discussing the Fisheries recent catches should you so wish.
Please remember at all times that this is a working farm and avoid disturbing our fish in the raceways whilst enjoying your visit to the fishery.
NEW FLIES & TACKLE
Our new range of flies have now arrived these have been tied especially for this fishery please remember to ask which flies are catching so you can enjoy the fishery to its full potential .
We have also stocked the office with some Snowbee products which we feel will help you to catch more fish and add to your enjoyment.
LESSONS
If you are new to the sport or just want to try for the first time Why not book in for Two hours help. All bookings must be made in advance to avoid disappointment. Call the farm and we will arrange for you to be hosted for a couple of hours. You will learn to cast, fishery etiquette and general fish management and hopefully catch your first Trout like Ellena one of my younger students last summer all for only £30.00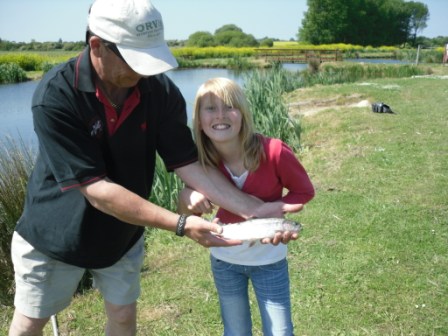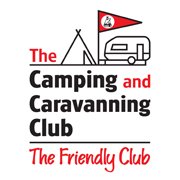 INFORMATION
It is important to book in before fishing to purchase your Permit.
We have some parking spaces available beside lake one for any angler who may be slightly less mobile, please ask when booking in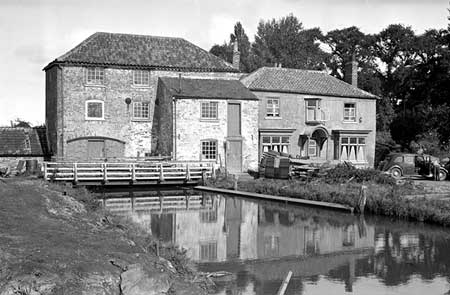 THE MILL HISTORY
The Mill here at the farm is mentioned in the Doomsday Book and has for many years hosted different businesses with-in its acres. Today sees a modern Trout Farm that supplies Table Trout around the country and a Trout Fishery for Fly anglers.
Withern Mill Trout Fishery reflects a vision shared by two fishermen that defies preconceptions and transforms the Anglers experience.
The delightful dilemma begins the moment you set foot on the fishery. Five intelligently designed lakes all freshly fed from the Great River Eau offer the experienced and the leisure Angler a day of fulfilment all year round.
A THIRTEEN POUNDER LANDED HERE ON THE 15TH JULY EVEN IN THE HOT WEATHER A RAINBOW LIKE THIS PUTS A SMILE ON ANYONES FACE
John Ashburn
18 09 2015

With a very beautiful 12 lbs Rainbow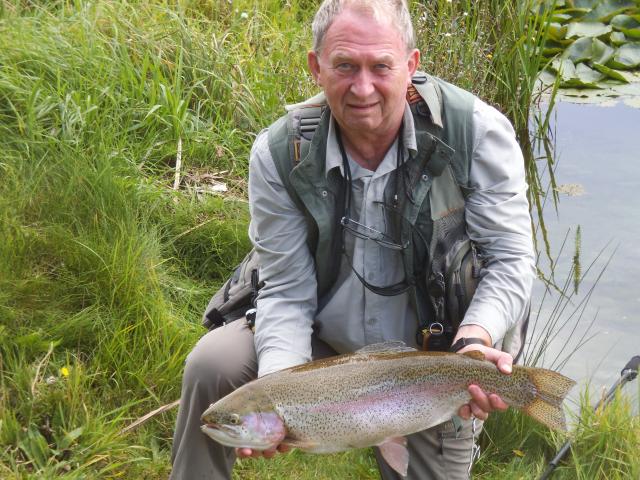 Sat 20/09/2015 another double landed by Richard Arnold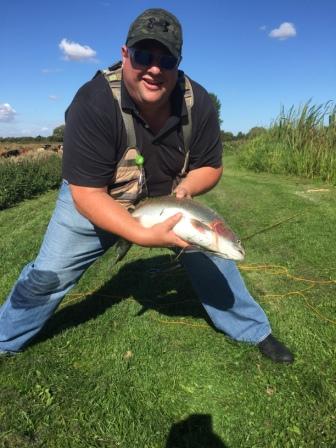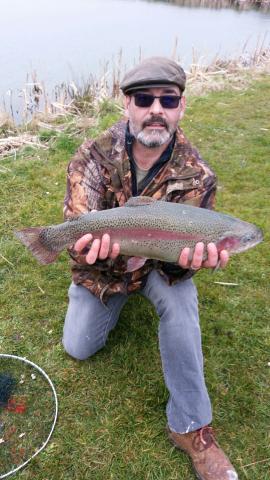 INFORMATION 2019
OPENING TIMES
8.00am till Dusk
Day Permit 6 Fish £30
Day Permit 4 Fish £25
Day Permit 2 Fish £20
Catch & Release £15
JAN-APRIL FOUR HOUR CATCH AND RELEASE     £10
All fish permits must Kill the first fish and then continue on catch and release until bag limit is reached.
Under 16 years old fish free with an adult on a 4 or 6 fish Permit and the bag limit is shared.
An evening ticket will be available through summer months.
All fish must be shown before leaving and all catch reports must also be handed in to enable us to keep the lakes accurately stocked to improve your enjoyment.
If you need to hire a rod we have equipment on site, packages start at £15
We are open every day, Christmas Day and Boxing day included, Fishermen here on either day are welcome to join staff in a glass of festive good cheer at our expense.
We have five well stocked lakes with Rainbows raised from egg on site.
There is also Half a mile of the Great River Eau available to fish which has wild Brownies and Grayling living in its depths.
WELCOME TO WITHERN MILL TROUT FARM
A TROUT MASTER WATER FOR 2019/2020
Withern Mill Holiday Cottage
We have just opened our Two bed roomed cottage on the Farm as Holiday accommodation it sleeps five and can be booked on a Weekly basis or a Short break. The cottage and the Farm is Dog friendly.
Weekends from  £210-£250
Midweek 3 days £210-£250
Whole weeks      £500-£600
All bookings can be arranged direct by calling the Farm
01507450356.
The Camping and Caravan Club.
We have just put the finishing touches to our new Five site Caravan and Camping facility please call the main number to book or enquire about vacancies.
01507 450356
Prices:£12.50 per night with electric hook up and hard standing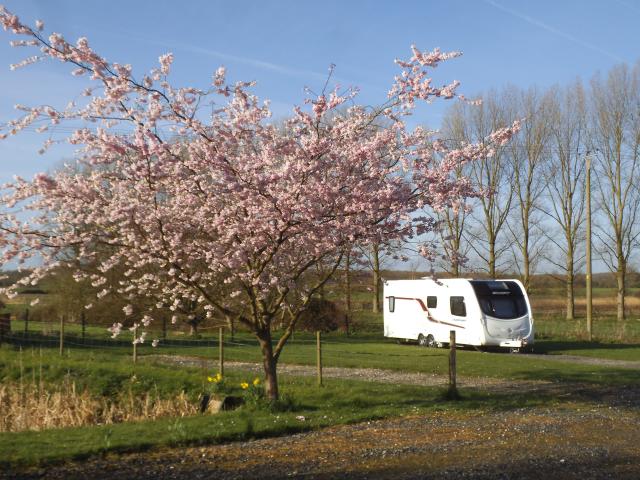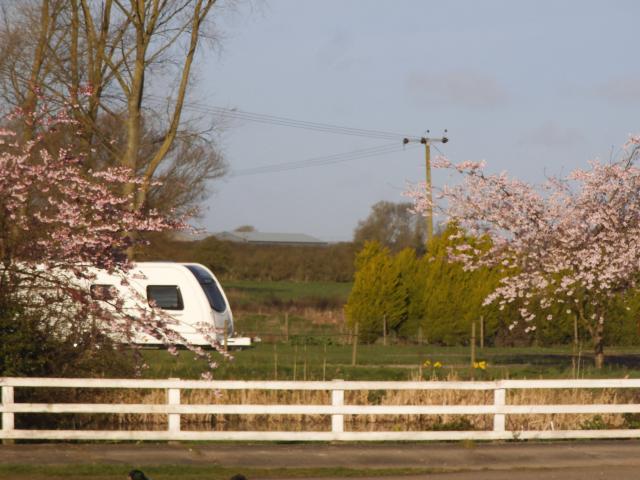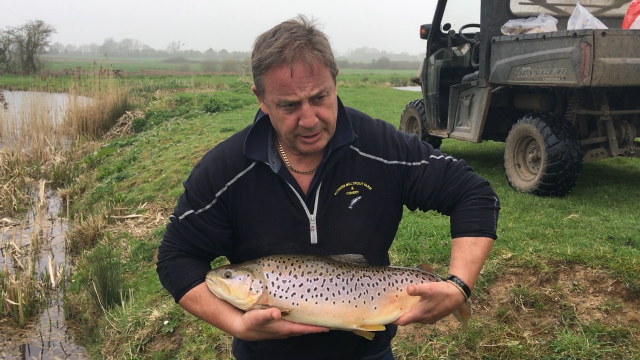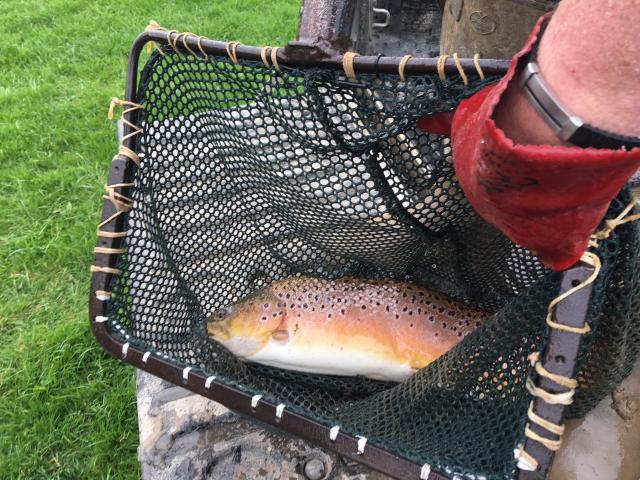 Three large Browns added today 15/10 and 8 lbs